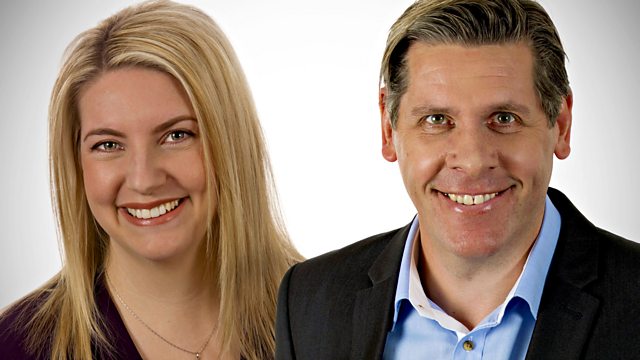 22/12/2011
Live News and Sport with Peter Allen and Aasmah Mir.
A series of bombings leaves at least sixty-three people dead in the Iraqi capital, Baghdad. Peter Allen talks to the former British Ambassador to Iraq and former senior British military spokesman in Baghdad.
Aasmah Mir speaks to the doctor who removed a pen from a woman's stomach, 25 years after she swallowed it.
And Peter talks to Steve Redgrave, impressionist Jon Culshaw and Jonathan Edwards as they arrive at Media City, Salford Quays for Sports Personality of the Year.
Last on