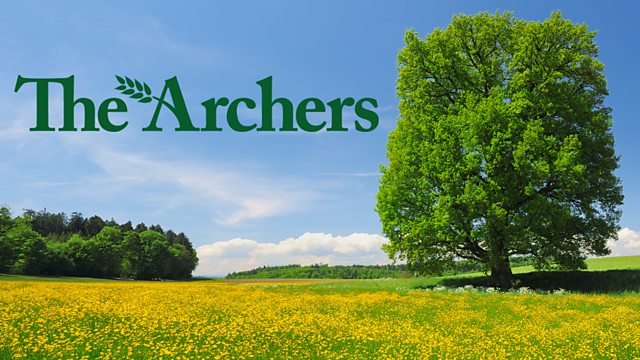 18/12/2011
Lynda's determined to have everything ready in good time for the Christmas show, and with Coriander and the family arriving on Christmas Eve she's grateful to Fallon for helping her to dress the stage. With everything looking good, they have time to enjoy a Sacristan - a sample of Ian's food for the evening, while Fallon chats about the plans for Nic's hen night. Lynda thinks the pink stretch limo sounds delightfully vulgar.
Pat and Tony arrive in Leeds with plenty of time to spare but Pat's far too anxious at the thought of meeting Rich to be able to enjoy the Christmas Market. They finally spot Sharon and Eamonn, and are casually introduced to Rich. Tony gets a chance to ask him about his interest in cricket, and they learn that he likes science - but that's about it. Within no time Eamonn is taking Rich off for something to eat.
Sharon holds back just long enough to remind Pat and Tony that it's done now. There'll be nothing more unless Rich asks about his dad or his grandparents. Sharon ends with one final shock: her son took Eamonn's surname, Philips, but Rich is his nickname. His real name is John.
Last on