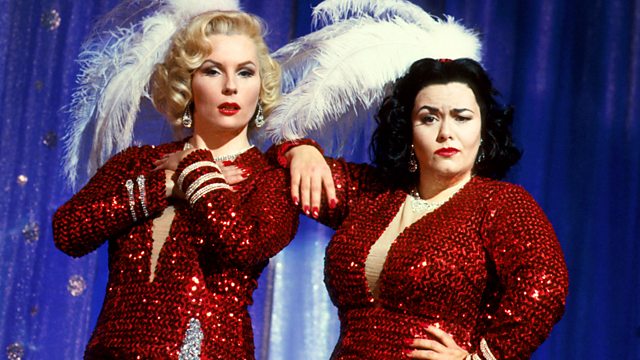 With Hilary Devey and Clare Balding
Comedians Dawn French and Jennifer Saunders bring you the first of three seasonal specials from the double act with a Christmas Day show packed full of great guests, music and laughter.
They are joined by Dragon's Den newcomer and trucking millionairess Hilary Devey, who talks about Christmas as a publican's daughter. And sporting commentator Clare Balding and her Mum are in the studio looking ahead to the Olympics, amongst other things.
Plus Dawn and Jennifer chat about what Christmas Day means to them and how a recent interview that Jennifer gave got lost in translation.
The show will break at 3pm, when Her Majesty The Queen delivers her annual Christmas message.
Last on