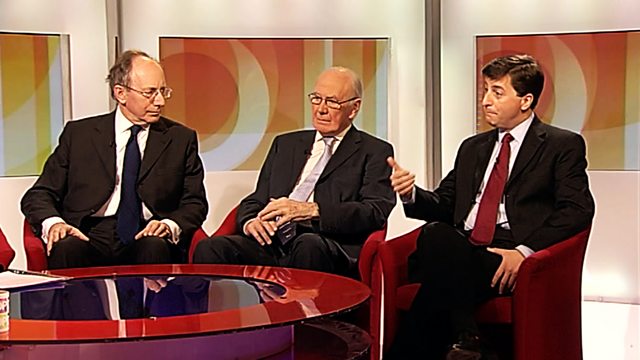 12/12/2011
Jo Coburn discusses the rising tensions leading to this afternoon's statement by the Prime Minister in the House of Commons regarding his veto of a new European Treaty that would have seen the eurozone countries forming a new fiscal union.
Jo is joined by Sir Martin Sorrell as guest of the day and talks Europe with former foreign secretary Sir Malcolm Rifkind, former Liberal Democrat leader Sir Menzies Campbell and the shadow foreign secretary Sir Douglas Alexander.
Plus a look back in time to see if there are any parallels with the Maastricht Treaty rebels on the 1990s.
Last on