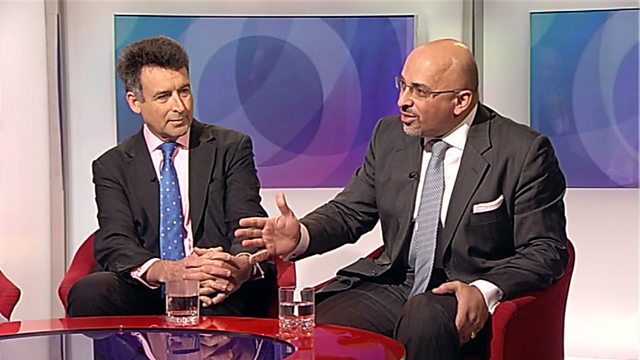 05/12/2011
As Gary McKinnon fights attempts to send him to the United States to face computer hacking charges, MPs debate a change in the law. Is it too easy to extradite Brits abroad?
Another week, another crunch meeting for the eurozone. President Sarkozy and Angela Merkel are meeting in Paris - but what's the best deal for the UK?
The kids are hooked to their games consoles - the grown-ups to their smart phones. But could our obsession with these digital toys be messing with our brains? We talk to Baroness Susan Greenfield and the Daily Telegraph's Tom Chivers.
Andrew discusses the art of political speechwriting with our guest of the day - the PM's former speechwriter Danny Kruger, who now runs a charity that works with prisoners, ex-offenders and young people at risk of crime.
Last on