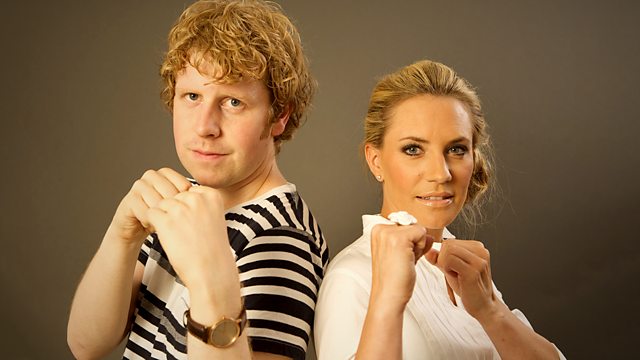 Live from Salford
Fighting Talk continues with its successful run of live shows by appearing at the BBC Philharmonic Studio, MediaCity UK, Salford, as part of Celebrate Sport with the BBC.
Broadcasting live in front of an audience, Colin Murray will act as judge and jury to a panel of favourites where they will be rewarded for informed comment but penalised for witless outbursts.
On the panel: retired Yorkshire and English cricketer Michael Vaughan, Fast Show star and comedian Simon Day, broadcaster and commentator John Rawling, and television and radio sports pundit and commentator Steve Bunce.
Tune in to see who will walk away with the FT crown this week.
Download the podcast- bbc.co.uk/5live.
Last on