Add music you love and enjoy it with
Pause for Thought

With Nick Baines, the Bishop of Bradford

"What a relief. Yesterday was the shortest day... so, it's all up hill to summer from today. Isn't that brilliant? The days are getting longer, the nights shorter - the darkness lighter and the light brighter. Come on, show a little optimism!

"But, before we get too happy, we've got to get through Christmas first. So, here's a story that goes to the heart of what Christmas is all about.
A little lad was getting worried. He desperately wanted a new bike for Christmas, so he decided to pray about it and wrote his letter to God. "Dear God, I've been a really good boy all year and think I deserve the new bike." Then he thought about it, scrubbed it it and wrote: "Dear God, I've not been perfect, but I've tried hard and not been too bad. Please can I have the bike?" But he realised this was pushing it. So, he decided to go for a short walk while he thought about it. As he went round the corner of his road he saw a crib scene in a neighbour's garden. He nipped through the gate, knocked over Joseph, grabbed Mary and stuck him under his coat. When he got home he wrote: "OK, if you wanna see your mother again, gimme the bike!"
Er... and that goes to the heart of Christmas, does it? Well, yeah, in a weird way.

"We sometimes think that we can bargain with God. Or that we can earn his favour. Or, even, that we can chalk up credits which he might then reward with good fortune. But, Christmas amounts to a massive rejection of all this. Christmas is about God opting into the mess of the world and neither exempting himself from it, nor waiting until we got the formula right before coming to us. In other words, it isn't about us coming to him, but, rather, him coming to us.
That's the surprise. That's the deal. And that's why I can wish you a happy Christmas."
BBC Playlister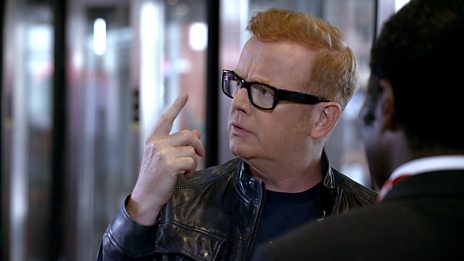 Chris has a song stuck in his head - but what is it? That's why he needs BBC Playlister!
500 WORDS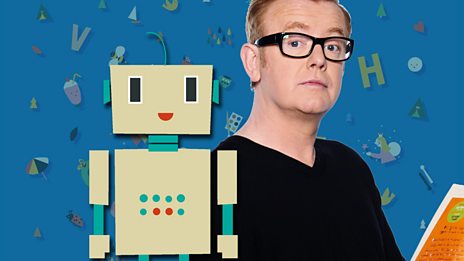 Featuring celebrity videos and top writing tips!
Podcast
Catch up with the latest Breakfast fun with Chris Evans. Hear the best stories and the biggest…