Add music you love and enjoy it with
Boney M.

Mary's Boy Child

That's Christmas (Various Artists), EMI

Paul Carrack

Thinking About You (This Christmas)

(CD Single), Carrack UK, 1

Serendipity O.S.T. (Various Artists), Columbia

(CD Single), Maverick, 16

Girls Aloud

Sound Of The Underground

(CD Single), Polydor

The Rolling Stones - Forty Licks, Abkco

The Rolling Stones - Remastered, Abkco

Bruce Springsteen

Born In The USA

Bruce Springsteen - Born In The USA, CBS

The Polar Express O.S.T. (Various Artists), Reprise

Ladykiller: Platinum Edition, Warner Bros, 1

(CD Single), Universal, 1

The Best Christmas... Ever! (Various), Virgin

U2

Stuck In A Moment You Can't Get Out Of

(CD Single), Island

The Kinks - The Definitive Collection, Polygram Tv

Carols From King's College, Cambridge, EMI

The Ultimate Party (Various Artists), Hit Label

In The Summertime-Sound Of 70's, Part, Old Gold

Odyssey

Native New Yorker

Million Sellers Vol.17 - The Seventie, Disky

(CD Single), Spokes Records, 1

The Jam

Beat Surrender

Now 1983 - The Millennium Series, EMI
Pause for Thought

With Father Brian D'Arcy, a Catholic Passionist priest.

"Today, the winter Solstice, is the shortest day of the year. For thousands of years people held festivals of light to help them get through the dark days of winter. Christians chose the 25th December as the date for Christmas, in part, because of the already established rituals of light. So, Christmas goodwill, the lights, candles and fancy decorations, are meant to fill our lives with light and hope. Whether we know it or not, we need a celebration at the turn of winter.

"Not far from where I live here in Ireland, Newgrange was an ancient burial ground for Kings; it's over 3000 years old. Those Celtic people ingeniously designed their burial chamber so that the box-like lintel on the roof, would catch the rays of the sun as it rose almost horizontally, on this, winter solstice, day. It was that precise.

"This morning there are people in the Newgrange chamber waiting for the dazzling morning sun to rush from the lintel's opening and shoot down through the maze of narrow corridors, dispelling the darkness and flooding the burial-place in light. Long before Christ was born, the Celts knew that even in depths of winter, light shatters the dark and brings hope.

"The feast of Christmas is fast approaching. God came to us as a helpless baby, born in a dark cave, so that the lives of all people, the good, the bad and indifferent, could be enlightened with peace and good cheer.

"So enjoy your Christmas; eat, drink and be merry; may you laugh, love and be loved; may you be smothered in goodness; may you know that the more truly human you are, the more like God you become; bless your family with your own goodness; and may this be your most joyful and most memorable Christmas ever."
BBC Playlister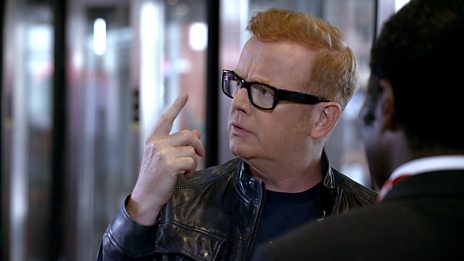 Chris has a song stuck in his head - but what is it? That's why he needs BBC Playlister!
500 WORDS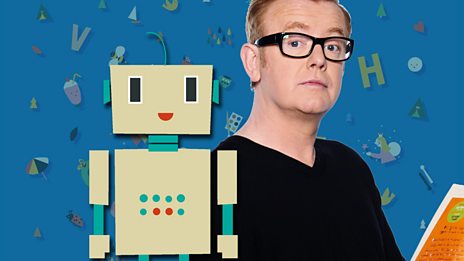 Featuring celebrity videos and top writing tips!
Podcast
Catch up with the latest Breakfast fun with Chris Evans. Hear the best stories and the biggest…