Add music you love and enjoy it with
Frank Sinatra

Let It Snow! Let It Snow! Let It Snow!

Christmas Songs By Sinatra, Columbia, 6

Kid Rock, Martina McBride & T.I.

Care

Born Free, Atlantic, 5

Scrooge & The Chorus

Thank You Very Much

Scrooge - Original Soundtrack, CBS

David Bowie - Best Of Bowie, EMI

Smokie

Living Next Door To Alice

20 Songs Of Love From The 70's (Vario, MFP

Kay Starr

(Everybody's Waitin' For) The Man With The Bag

Ultra Lounge Vol.13: Christmas Cocktails (Various Artists), Capitol

Michael Buble Christmas, 143, 12

Music Gala Of The Year '88, Arcade Benelux

20 Beat Classics, Polydor

The Torero Band

Good King Wenseslas

Tijuana Christmas, Music For Pleasure

(CD Single), Dramatico, 1

The Best Christmas Album In The World, Virgin

John Lennon - Lennon Legend, Parlophone

ABBA

Mamma Mia

Abba Gold (40th Anniversary Edition), Polar, 004

Quid Pro Quo, Fourth Chord Records, 1

Doris Day

I'll Be Home For Christmas

The Doris Day Christmas Album, CBS

Journey

Don't Stop Believing

Rock Of America (Various Artists), Trax Label

Pink Floyd

Another Brick In The Wall

Pink Floyd, Harvest

(CD Single), Ferryman Productions, 1

It's Christmas Time (Various Artists), Mercury

Wings

Mull Of Kintyre

Paul McCartney - All The Best!, Parlophone

The Best Northern Soul All-Nighter (V, Virgin

That's Christmas (Various Artists), EMI
Pause for Thought

With Father Christopher Jamison, a Benedictine Monk

"Carols are everywhere at this time of the year. Carols are the living sound of Christmas and they invite us into the heart of this thrilling season. Do you have a favourite Chris? I love Silent Night not only because it's beautiful but also because of the story around its composition. One Xmas Eve in an Austrian village, the local priest had a problem; the organ in his church had broken down. So he dug up a Xmas poem he'd written the previous year, took down his guitar and rushed to see the local school teacher. Between them, they composed the now famous tune to be accompanied by simple guitar chords and performed it that night, a triumph of making do. Xmas rarely goes according to plan and something beautiful can emerge if we respond spontaneously and creatively. Making plans is good but making do is even better. Then there are the words of Silent Night. 'All is calm, all is bright, Round yon virgin tender and mild' goes the English version; the original German is darker: 'All are asleep; alone and awake only the intimate, holy couple.' Quite a difference between 'all is bright round yon virgin' and the unsentimental thought that Mary and Joseph are awake with worry. Some of us have a lot to worry about and Christmas celebrations can seem unreal by comparison. So we need to remember that worry is part of the story. There was an unfriendly inn keeper and a dirty stable but love still shines out of the manger. As the original Silent Night says 'Son of God, O how he laughs, Love from your divine mouth.' In spite of appearances, life is friendly. So I hope that this Christmas we can all make do, see the bigger picture and be truly happy."
500 WORDS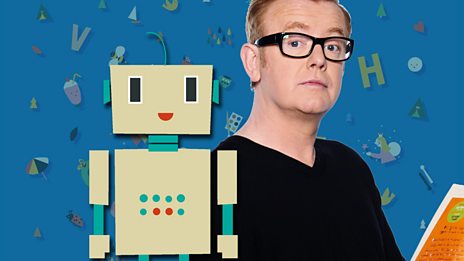 Featuring celebrity videos and top writing tips!
Free download
Catch up with the latest Breakfast fun with Chris Evans. Hear the best stories and the biggest…