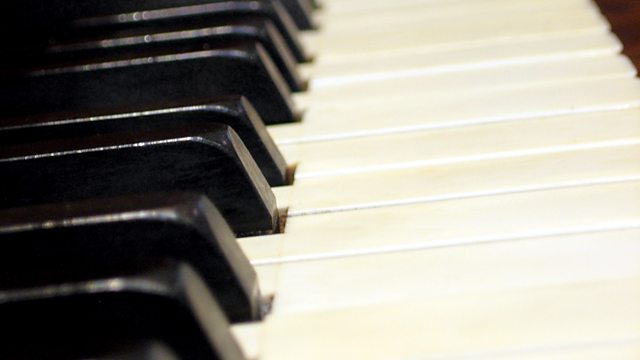 Alexandra Soumm, Victor Julien-Laferriere, Francesco Piemontesi
The Radio 3 New Generation Artists scheme exists to provide support and opportunities to some of the brightest talents in the world of classical music, and in the ten years of its existence has numbered artists such as the Belcea String Quartet, Paul Lewis, Janine Jansen, Natalie Clein and Alice Coote among its distinguished members.
In the last of ten early-evening programmes over the Christmas period there is an appearance by new recruits to the scheme - the Signum Quartet from Germany - performing Schulhoff's quirky 5 Pieces for String Quartet. French violinist Alexandra Soumm, now in her second year on the scheme, collaborates with cellist Victor Julien-Laferrière in Halvorsen's arrangement of Handel's Passacaglia, and Swiss-Italian pianist Francesco Piemontesi, who leaves the scheme this year, plays Schubert's Sonata in A D959
Handel/Halvorsen: Passacaglia
Alexandra Soumm (violin)
Victor Julien-Laferrière (cello)
Schulhoff: 5 Pieces for String Quartet
Signum Quartet
Schubert: Sonata in A D959
Francesco Piemontesi (piano).
Last on