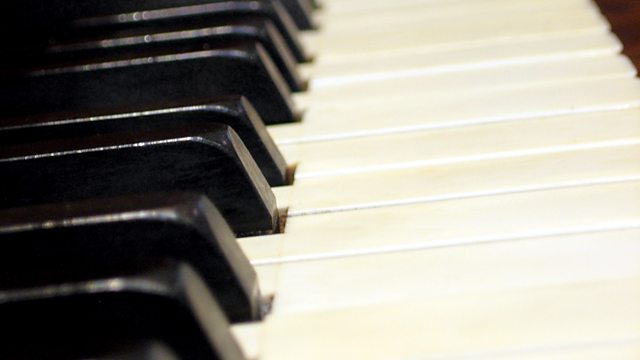 Christian Ihle Hadland, Jennifer Johnston, Khatia Buniatishvili, Shabaka Hutchings
The Radio 3 New Generation Artists scheme exists to provide support and opportunities to some of the brightest talents in the world of classical music, and in the ten years of its existence has numbered artists such as the Belcea String Quartet, Paul Lewis, Janine Jansen, Natalie Clein and Alice Coote among its distinguished members.
In the ninth of ten early-evening programmes over the Christmas period, Norwegian pianist Christian Ihle Hadland performs Bach's second English suite and mezzo-soprano Jennifer Johnston with songs by Vaughan Williams, Armstrong Gibbs and Samuel Barber. Before saxophonist Shabaka Hutchings completes the programme with a jazz selection, Georgian pianist Khatia Buniatishvili performs Lizst's gargantuan Sonata in B minor
J.S. Bach: English Suite No.2 in A Minor BWV 807
Christian Ihle Hadland (piano)
Vaughan Williams: The Water Mill
Armstrong Gibbs: Five Eyes
Barber: The Monk and His Cat
Jennifer Johnston (mezzo-soprano)
Joseph Middleton (piano)
Liszt: Sonata in B Minor
Khatia Buniatishvili (piano)
Jazz Selection
Shabaka Hutchings (jazz reeds).
Last on