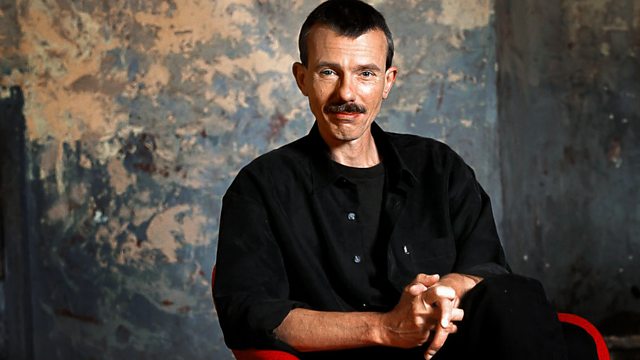 24/12/2011
Jonathan Swain presents Tchaikovsky's complete ballet Sleeping Beauty, in a 2008 Proms performance.
1:01 AM
Tchaikovsky, Pyotr Il'yich [1840-1893]
The Sleeping beauty - ballet (Op.66)
London Symphony Orchestra, Valery Gergiev (conductor)
3:47 AM
Schubert, Franz (1797-1828)
Sonata for piano (D.960) in B flat major
Leon Fleisher (piano)
4:31 AM
Grieg, Edvard (1843-1907)
Piano Concerto in A minor (Op.16)
Sigurd Slåttebrekk (piano), Trondheim Symphony Orchestra, Eivind Aadland (conductor)
5:01 AM
Bach, Johann Sebastian [1685-1750]
Sinfonia from Christmas Oratorio (BWV.248)
Norwegian Radio Orchestra, Kjetil Haugsand (conductor)
5:07 AM
Handel, Georg Frideric (1685-1759)
Sonata in C minor for recorder, violin and continuo (HWV.386a)
Musica Alta Ripa
5:18 AM
Poulenc, Francis (1899-1963)
Quatre motets pour le temps de Noël
Talinn Music High School Chamber Choir, Evi Eespere (director)
5:28 AM
Haydn, Joseph (1732-1809)
Divertimento for 2 horns, 2 violins, viola and bass (H.2.21) in E flat major 'Eine Abendmusik'
St Christopher Chamber Orchestra, Vilnius, Donatas Katkus (conductor)
5:44 AM
Bernat Vivancos [b.1973]
Nigra sum
Latvian Radio Choir, Sigvards Klava (conductor)
5:53 AM
Mozart, Wolfgang Amadeus (1756-1791)
Flute Quartet no.4 in A major (K.298)
Dae-Won Kim (male) (flute),Yong-Woo Chun (male) (violin), Myung-Hee Cho (female) (viola), Jink-Yung Chee (female) (cello)
6:06 AM
Pisendel, Johann Georg (1687-1755)
Sonata in C minor for violin & basso continuo (attributed to J.S. Bach as BWV.1024)
Barbara Jane Gilbey (violin), Sue-Ellen Paulsen (cello), Geoffrey Lancaster (harpsichord)
6:21 AM
Ravel, Maurice (1875-1937)
Ma Mère l'Oye - ballet
Orchestre National de France, Hans Graf (conductor)
6:49 AM
Debussy, Claude (1862-1918), arr. Nancy Allen
Arabesque No.2
Mojca Zlobko (harp)
6:53 AM
Rossini, Gioachino (1792-1868)
La Scala di seta - overture
BBC National Orchestra of Wales, James Clark (conductor).
Last on