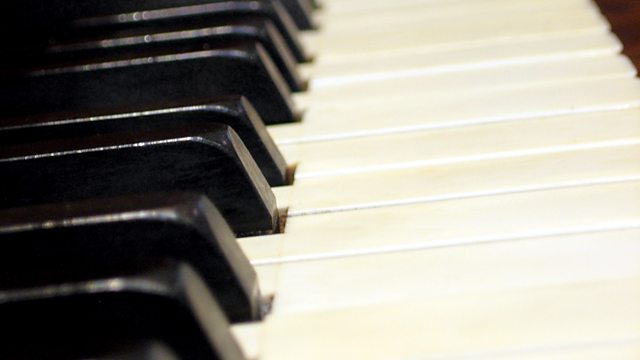 Nicolas Altstaedt, Escher Quartet, Tom Arthurs
The Radio 3 New Generation Artists scheme exists to provide support and opportunities to some of the brightest talents in the world of classical music, and in the ten years of its existence has numbered artists such as the Belcea String Quartet, Paul Lewis, Janine Jansen, Natalie Clein and Alice Coote among its distinguished members.
As part of the New Generation Artists scheme, the artists have the opportunity to commission composers to write new works. The Elias quartet took advantage of this opportunity with jazz trumpeter Tom Arthurs - himself a recent graduate of the scheme - to produce 4 Pieces for Trumpet, String Quartet and Drums. In this third of ten early-evening programmes over the Christmas period, Tom's new work is preceded by performances from two New Generation Artists in their second year: German cellist Nicolas Altstaedt plays Bach's Gamba Sonata in G major, and the American Escher Quartet performs Schumann's String Quartet in A minor.
J.S. Bach: Gamba Sonata in G Major BWV 1027
Nicolas Altstaedt (cello)
Jonathan Cohen (harpsichord)
Schumann: String Quartet in A Minor Op.41 No.3
Escher Quartet
Tom Arthurs: 4 Pieces for Trumpet, String Quartet and Drums
Tom Arthurs (trumpet)
Elias Quartet
Samuel Rohrer (drums).
Last on