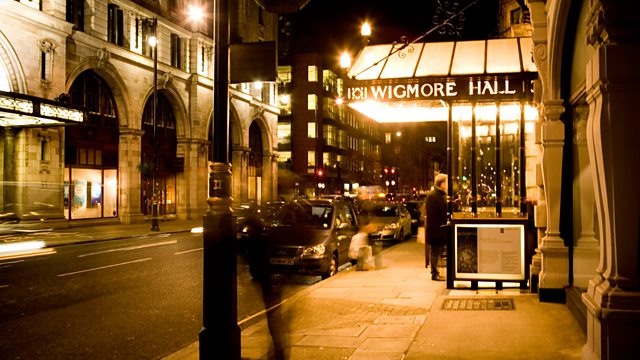 Skampa Quartet and Stephen Hough - Czech Music
Presented by Christopher Cook
Live from the Wigmore Hall, London
Three masterpieces of Czech chamber music. Stephen Hough begins the concert with Janacek's Piano Sonata depicting the tragic events of the October 1st 1905, when a young carpenter met a violent death in political demonstrations. Then, leading Czech ensemble the Skampa Quartet play Smetana's autobiographical 2nd String Quartet, depicting the inner turmoil of a musician who had recently lost his hearing. The second part of the concert is in a much sunnier mood - all five musicians join together for a performance of Dvorak's gloriously lyrical Piano Quintet in A.
Janacek: Piano Sonata I.X.1905 'From the Street'
Smetana: String Quartet No.2 in D Minor
c8.05 Interval
c8.25 Dvorak: Piano Quintet In A Op.81
Stephen Hough (piano)
Skampa Quartet.
Last on