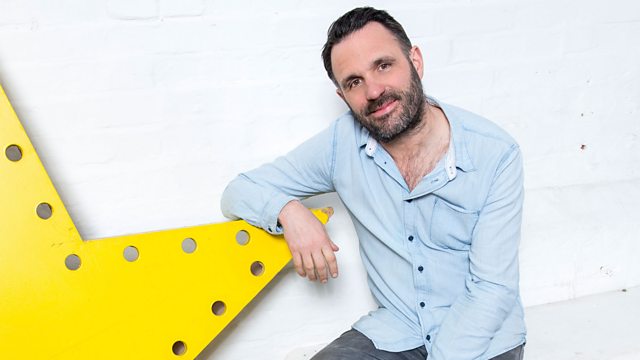 14/12/2011
It's Wednesday! It's Pendants' Corner and Shaun has the first radio play of Staircase, one two tracks being released digitally by Radiohead next week. All this plus Matt Everitt with all the music and christmas news and a chat with extreme angler Jeremy Wade. He is best known for his television series River Monsters.
Jeremy was brought up in rural Suffolk. He has a degree in zoology from Bristol University and has worked as a secondary school biology teacher in Kent. He says he taught himself how to be a writer and has published articles on poaching, fair trade, and travel in newspapers and magazines.
Jeremy has been travelling to remote rivers in the Congo, Amazon rainforest and the mountains of India for over 25 years tracking down large and little-known fish. In between catching man-eating catfish, bull sharks, giant eels and super-piranhas, Jeremy has been threatened at gunpoint, detained as a suspected spy, narrowly escaped drowning, survived a plane crash and a blow to the chest that caused scarring on his heart.
River Monsters, a first-hand account of Jeremy's expeditions to the world's most isolated rivers, is the ultimate fisherman's tale.
Last on
Today's Most Popular Tracks
Most added tracks from this show