FURTHER READING

Colin Morris, 'The Papal Monarchy: The Western Church from 1050 to 1250' (Oxford, 1989)

Karl Leyser, 'The Gregorian Revolution and Beyond' (London, 1994)

Kathleen Cushing, 'Reform and the Papacy in the Eleventh Century: Spirituality and Social Change' (Manchester, 2005)

H. E. J. Cowdrey, 'Pope Gregory VII, 1073-85' (Oxford, 1998)

I. S. Robinson, 'Henry IV of Germany, 1056-1106' (Cambridge, 1999)

David J. Hay, 'The Military Leadership of Matilda of Canossa' (Manchester, 2008)

Roger Collins, 'Keeper of the Keys of Heaven: A History of the Papacy' (Phoenix, 2009)

Eamonn Duffy, 'Saints and Sinners: A History of the Popes', 2nd ed. (Yale University Press, 2002)

Miri Rubin and Walter Simons, ed, 'Christianity in Western Europe, c.1000-1500' (Cambridge University Press, 2009)

R. W. Southern, 'Western Society and the Church in the Middle Ages' (Penguin, 1990)

U-R Blumenthal, 'The Investiture Controversy: Church and Monarchy from the Ninth to the Twelfth Century' (Philadelphia, PA, 1988)

U-R Blumenthal, 'The Early Councils of Pope Paschal II, 1100-1110' (Toronto, 1978)

I. S. Robinson, 'Henry IV of Germany, 1056-1106' (Cambridge, 1999)

I. S. Robinson, 'Authority and Resistance in the Investiture Contest: The Polemical Literature of the Late Eleventh Century' (Manchester, 1978)

I. S. Robinson, 'The Papacy 1073-1198: Continuity and Innovation' (Cambridge, 1990)

G. Tellenbach, 'Church, State and Christian Society at the Time of the Investiture Contest', trans. R. F. Bennett (Oxford, 1940; also reprint, Toronto, 1991)

G. Tellenbach, 'The Church in Western Europe from the Tenth to the Early Twelfth Century', trans. T. Reuter (Cambridge, 1993)

B. Tierney, ed, 'The Crisis of Church and State' (Englewood Cliffs, NJ, 1964; repr. Toronto, 1988)
Featured in...
Discussion of religious movements and the theories and individuals behind them.

Browse the Ancient Rome era within the In Our Time archive.
In Our Time Downloads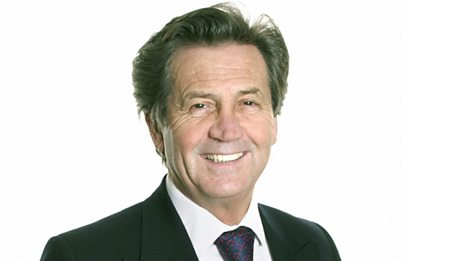 Every episode of In Our Time - available to download to listen to when & where you want.