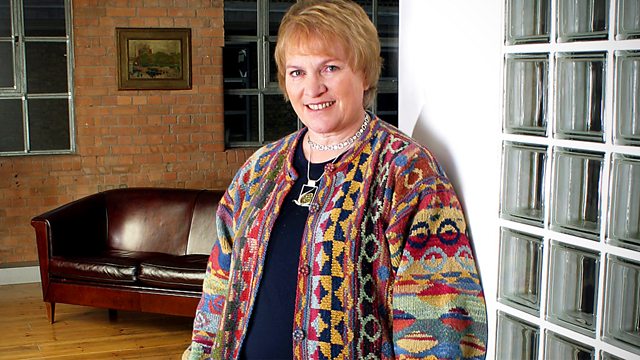 14/12/2011
Listen in pop-out player
This week Libby Purves is joined by Susie McKenna, Peter Bougourd, Professor John Wallwork and Matthew Herbert.
Susie McKenna is Creative Director of the Hackney Empire. A professional actor by training, she grew up in the world of variety, travelling all over the country with her performer parents, and first took to the stage when she was three. She has written and directed this year's Hackney Empire pantomime, 'Cinderella'.
Peter Bougourd was second Cox of the St Peter Port lifeboat, Guernsey. This month is the 30th anniversary of two of the RNLI's most memorable launches: the St Peter Port lifeboat was launched to the cargo ship Bonita, in hurricane force conditions. Of the 29 that the lifeboat rescued, only one died from his injuries in hospital. Six days later, the Penlee lifeboat Solomon Browne was launched to the coaster Union Star which had foundered against the Cornish cliffs. The lifeboat was lost and there were no survivors from either boat. It is the worst disaster in the recent history of the RNLI.
Professor John Wallwork performed the world's first triple transplant - heart, lungs and liver, the UK's first successful heart lung transplant and oversaw the UK's first mechanical heart transplant. He features in a BBC Inside Out documentary, 'The Heartman', which follows him as he performs his last transplant at Papworth Hospital before he retires after forty years. 'The Heartman' is on BBC East.
Matthew Herbert is a musician and composer who works principally turning everyday sounds into music. His latest work is an album called ONE PIG, which records the 24 week lifecycle of a pig from birth to table and beyond. ONE PIG is released on Accidental Records.
Producer: Lucinda Montefiore.
Last on