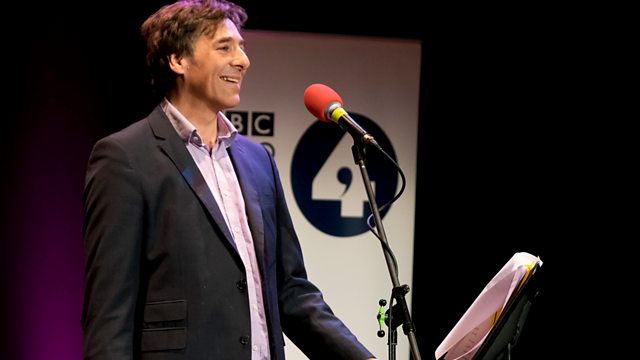 In this third series comedian Mark Steel visits 6 more UK towns to discover what makes them and their inhabitants distinctive.
He creates a bespoke stand-up show for that town and performs the show in front of a local audience.
As well as shedding light on the less visited areas of Britain, Mark uncovers stories and experiences that resonate with us all as we recognise the quirkiness of the British way of life and the rich tapestry of remarkable events and people who have shaped where we live.
During the series 'Mark Steel's In Town' Mark will visit Berwick-Upon Tweed, Holyhead, Basingstoke, Douglas (Isle of Man), Bungay and Wigan.
Episode 2 - In this episode Mark performs a show for the residents of Holyhead in Anglesey, where he talks about sinking ships, fishy foot nibbling, the town's newest locals, Kate and Wills, and a mayor whose eccentricity puts Boris to shame...
Written by Mark Steel with additional material by Pete Sinclair.
Produced by Sam Bryant.
Last on