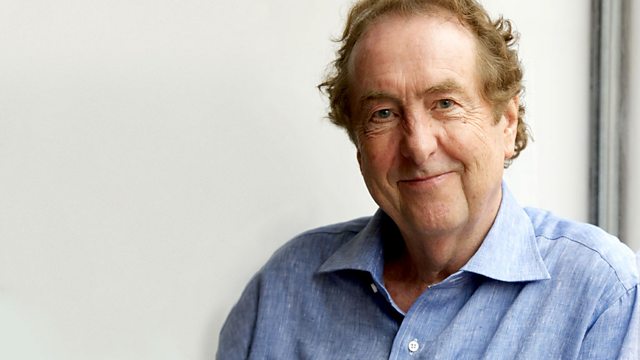 10/12/2011
The Flying Circus is in town! Always looking on the bright side of life, Monty Python legend Eric Idle will be talking to Clive about 'Spamalot', which he lovingly ripped off from the classic film comedy 'Monty Python and the Holy Grail'. Since the show began, there have been 7 onstage moustache incidents, 36 coconuts and 1 outbreak of nits! Spamalot begins touring at The Theatre Royal, Brighton from 15th December
Former Billingsgate fish porter and comedian Micky Flanagan recalls his working class upbringing where alphabetti spaghetti was a luxury in his DVD 'Micky Flanagan Live: The Out Out Tour'.
Ground floor perfumery, stationery and leather goods, wigs and haberdashery, kitchenware and food...going up! Emma Freud is being served by comedy writer Jeremy Lloyd, AKA Captain Beaky, co-writer of such classic sitcoms as 'Are You Being Served? and 'Allo Allo'. Jeremy will be talking about 'The Wonderful World of Captain Beaky' at London's Royal Albert Hall on 11th December in aid of UNICEF
The extremely colourful British fashion icon Zandra Rhodes talks to Clive about her book 'Zandra Rhodes: Textile Revolution', which tracks the first decade of her career, with never before seen reproductions of designs from her RCA sketchbooks and portfolios.
Smoove and Turrell have a new album out called 'Eccentric Audio'. We hear the acoustic version of their latest single 'Gabriel' with John Turrell on vocals and Dave Wilde on piano.
'Doom Soul' songstress Cold Specks performs her debut single 'Holland', ahead of her UK tour in February 2012.
Producer: Cathie Mahoney.
Last on
Listen to Loose Ends anytime, anywhere.