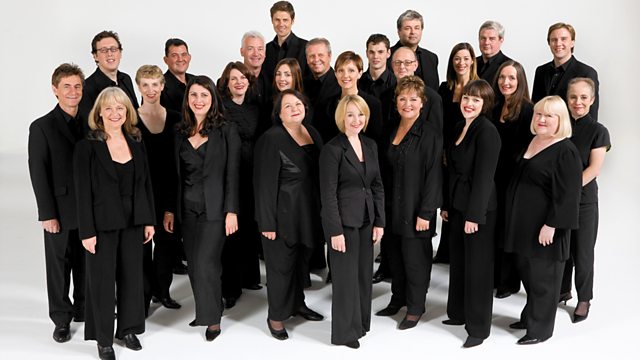 A Russian Christmas
A Russian Christmas
Live from St Paul's Knightsbridge
Acclaimed Latvian conductor Kaspars Putnins directs the BBC Singers in Russian Orthodox music for the season of Advent and Christmas. The concert includes sacred works from the Tsarist courts of the 17th and 18th centuries, music composed - often in secret - during the Communist period, masterworks by the best-known 20th-century composer for the Russian Orthodox church - Sergei Rachmaninov -and two recent pieces by younger Russian composers who now live in the Baltic states.
During the interval, instrumental music by Georgy Sviridov, Pavel Chesnokov and other little-known composers of the Soviet period who chose to stay in the USSR, and work with the regime, in the turbulent years of the mid 20th century.
Dmitri Bortniansky: Glory to God in the Highest
Vasily Titov: O Virgin unwedded
Alexander Kastalsky: Today the Virgin; Thy nativity, O Christ our God
Galina Grigorjeva: Svjatki
Sergei Rachmaninov: The Theotokos, Ever-Vigilant in Prayer
8.10 - Music Interval
8.30
Alexander Gretchaninov: Glory to God in the Highest
Pavel Chesnokov: Eternal Counsel
Gyorgy Sviridov: Christmas Troparion; Glory and Alleluia
Andrejs Selickis: Three Chants
Sergei Rachmaninov: Rejoice O Virgin; My soul magnifies the Lord
BBC SIngers
Kaspars Putnins (conductor).
Last on