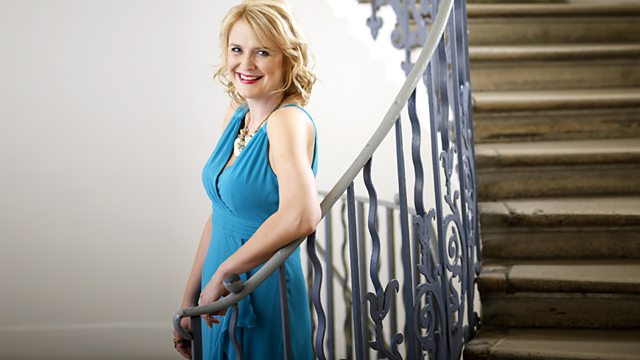 Wednesday - Sarah Walker
9am
A selection of music including the Essential CD of the Week: Treasures of Christ Church: The Choir of Christ Church Cathedral Oxford, Stephen Darlington (director of music) AVIE AV2215
9.30am
A daily brainteaser and performances by the Artist of the Week, oboist Heinz Holliger. Today we hear him in works by Bach (Concerto BWV 1060), Martin (Petite complainte) and Moscheles (Concertante in F)
10.30am
The Essential Classics guest is Guardian columnist Michele Hanson, who introduces her essential pieces. Today she mentions music she enjoys listening to on a journey, and reveals a piece of film music that has made a particular impact on her.
11am
Sarah's Essential Choice
Dukas
La Peri
Radio Philharmonic Orchestra, Netherlands Jean Fournet (conductor) REGIS RRC1334.
Last on