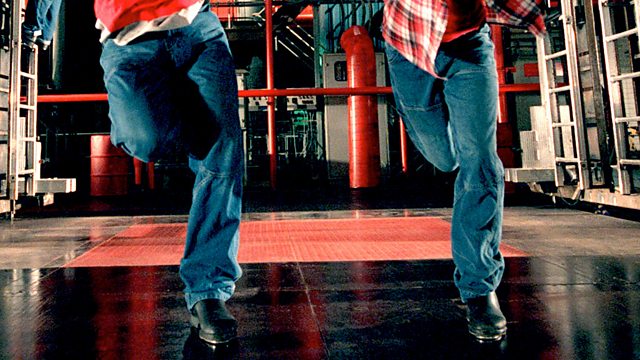 Tap City
Three remarkable personal journeys are intertwined to show how New York has become the capital of a global experiment in rhythm, music and dance. Communicating through the language of rhythm, dancers and musicians are taking the art-form into exciting new areas.
Jason Samuels Smith is a native New Yorker, from Hell's Kitchen. He's an Emmy award-winning dancer at the heart of the 1990s African American revival of tap dance through the infusion of hip hop beats. Jason tells us how he pioneered a unique collaboration with renowned Indian Kathak dance master Pandit Chitresh Dash. They've challenged each other to interpret their moves and grooves in a live show of taps versus bare feet and bells, drums, sitars and rap tunes, on an acclaimed US tour.
Roxane Butterfly, the first person to be granted a green card to work as a professional tap dancer, was brought up in France by her Romansh-Swiss father and Moroccan-born mother, she lives an itinerant existence. Proclaimed 'the John Coltrane of Tap' by the New York Times, Roxane studied tap dance in New York with the legendary Jimmy Slyde - an inheritance she'll always treasure - although it hasn't stopped her blending jazz-tap with Moroccan DJellaba grooves and Cameroonian moves.
Max Pollak is a master of rhythm, from tapping feet to drumming to body percussion. Born in Austria, he came to New York in the 1990s to work on a choreography with jazz bassist Ray Brown. After meeting members of the Tito Puente band, he created RumbaTap, bringing new life to traditional Cuban folk stories and culture with his own dance style.
A bold exchange of world rhythms in the world's capital city of tap.
Last on