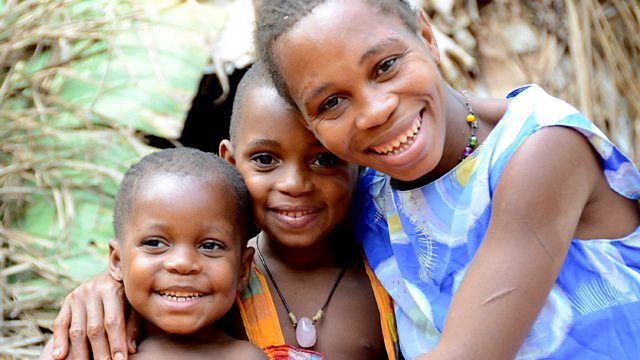 Baka: People of the Rainforest
Phil Agland's acclaimed double BAFTA award-winning documentary first shown on Channel Four in 1987. Now 25 years old, the film has prompted Phil's return to CameroOn to shoot the update, Baka: A Cry from the Rainforest, for BBC Two.
Baka is the extraordinarily intimate story of a Baka family living a traditional life in the rainforests of Cameroun. The Bakas' special understanding of the ecology of the forest is shown in great detail, including how they use the natural chemicals of the trees as medicines and truth drugs - together with the great animals of the forest, elephant, gorilla and golden cat.
But the charm of the film is the soap opera in the forest, where the film follows the twists and turns of everyday family drama building to the exciting climax of the birth of Ali's sister, Camera - much to Ali's instant jealousy when he asks his father to throw her out with the rubbish.
Credits
| Role | Contributor |
| --- | --- |
| Director | Phil Agland |
| Producer | Phil Agland |