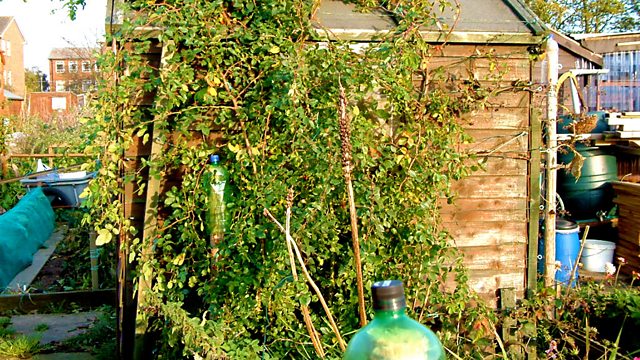 Scottish Borders
Listen in pop-out player
Eric Robson chairs a horticultural Q&A with Pippa Greenwood, Bunny Guinness and Matthew Wilson. How a rambling rose can ward off the burglars: Bob Flowerdew discusses allotment security. Anne Swithinbank considers colourful winter planting.
Also, encouraging blue-tits in order to fight off Woolly Aphid and an alternative to pruning Daphnes.
Questions addressed in the programme were:
My Labrador always gets at the bone meal I add to my flowerbeds. What shall I do?
What is the white fuzz growing on my apple trees?
My wife is an over-enthusiastic pruner. What to do?
What can I grow in tubs for a wedding next May?
Suggestions include: 'Spring Green' Tulips, Geranium Sanguineum, Cineraria & Silver birch
I would like to move my Rhododendron. When is the best time to do this?
Since August, my Fuchsias have lost all their leaves. Why is that?
Can the panel suggest permanent planting for a large patio pot? Has to survive a winter without fleece.
I've a 5x5ft Daphne bush. Should I trim it or let it go straggly?
Does the panel have any bad gardening habits?
Produced by Lucy Dichmont
A Somethin' Else production for BBC Radio 4.
Last on
Seven things Prince Charles says you should do in the garden