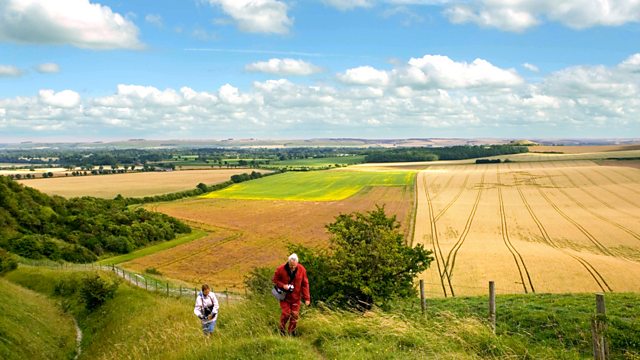 Lancashire: Shale Gas
Listen in pop-out player
Does the British landscape hold the key to a new and revolutionary form of energy? Jules Hudson is in Lancashire to find out about shale gas, a by-product of shale rock which forms much of the geology of the county's landscape. Using a technique known as 'fracking', which involves using a high pressure combination of water, sand and chemicals, the rock is then fractured in order to release the gas.
For Cuadrilla, the company responsible for the drilling, these are exciting times. But opponents to the process are concerned about the environmental damage this may cause and also about the possibility of earthquakes after drilling was halted earlier this year following two quakes close to Blackpool.
Should we unlock the vast resources of shale gas deep under our landscape? Jules Hudson visits Lancashire to meet the people responsible for the drilling and to find out what is so special about the Bowland Shale.
Presenter: Jules Hudson
Producer: Helen Chetwynd.
Last on