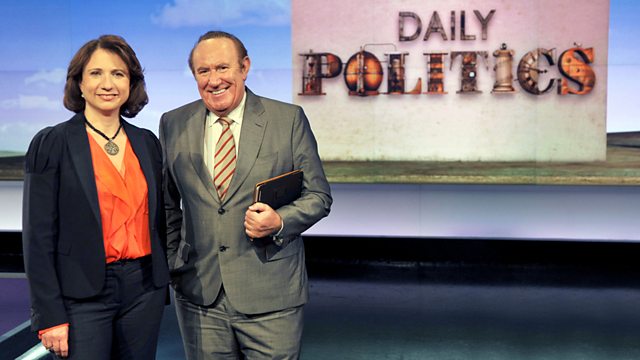 28/11/2011
The OECD says the UK economy may double dip back into recession and policy makers around the world must prepare to 'face the worst'. Tomorrow the chancellor George Osborne will set out how he is going to prove the doom-mongers wrong. The word in Westminster is that he is planning a 'game changer' budget.
On Wednesday, unless there is a last-minute change of plan, the unions will walk out in a row over pensions. Schools will shut, airports will be chaos and the army is on standby to man the borders.
Joining Jo Coburn is Sir Michael Wilshaw who is to be become the chief inspector of schools.
The is also a discussion about the economy with Liberal Democrat MP Duncan Hames, Labour's Luciana Bergher and Conservative Sam Gyimah.
Last on