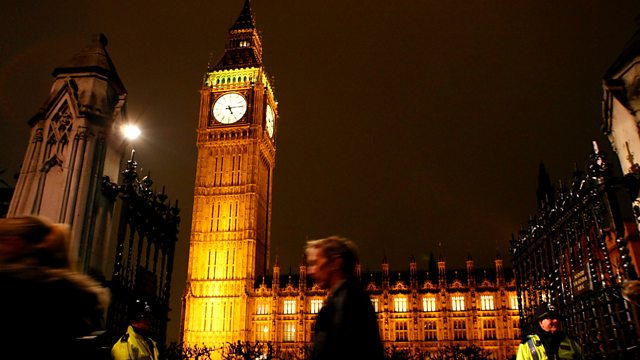 07/12/2011
David Cameron comes under pressure from MPs over what safeguards he will be seeking for Britain at this week's crucial EU summit on the Eurozone debt crisis.
The Prime Minister also faces challenges over his promise to Conservative backbenchers to use any treaty changes to repatriate powers to the UK.
The Chancellor appears before MPs to answer questions about his autumn statement, in which he cut the forecasts for economic growth.
In the Lords, peers discuss the impact of reductions in local council spending on the arts.
Sean Curran and team report on today's events in Parliament.
Last on