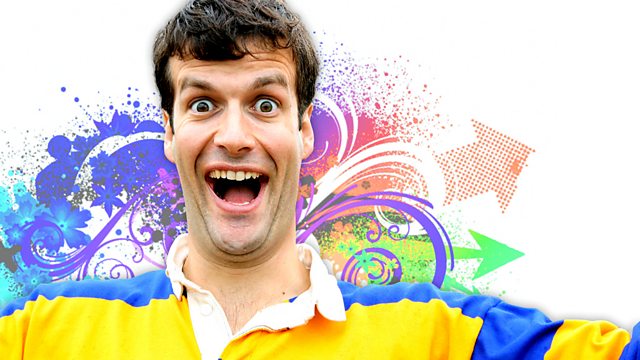 When Giles accidentally enters an Iron Man triathlon in Spain, he has to enlist the help of Neil Diamond and a donkey...
Budleigh Salterton's most famous citizen is back! But this time, he's got a computer! Giles Wemmbley Hogg has been grounded by both the Home Office and his father, so he's set up GWH Travvel ("2m's 2g's 2v's, bit of a mix up at the printers").
Run from his bedroom in Budleigh Salterton, with the help of his long-suffering former Primary Schoolteacher Mr Timmis and the hindrance of his sister Charlotte, it's a one-stop Travel/Advice/Events Management/Website service, where each week, his schemes range far and wide - whether it's roaming the country lecturing would-be overlanders on how to pack a rucksack ("If in doubt, put it in. And double it"), or finding someone a zebra for a corporate promotion ("I'll look in the Phone Book - how hard can it be? Now, "A to D".....), GWH Travvel stays true to its motto - "We do it all, so you won't want to".
Starring Marcus Brigstocke as Giles
Cast:
Mr. Timmis .....Vincent Franklin
Charlotte Wemmbley Hogg ...... Catherine Shepherd
Jose ..... Mitch Benn
Mariluz ..... Debbie Chazen
Carl ...... Kieran Hodgson
Written by Marcus Brigstocke, Jeremy Salsby & Toby Davies
Producer/Director: David Tyler
A Pozzitive production for BBC Radio 4
Producer DAVID TYLER.
Last on