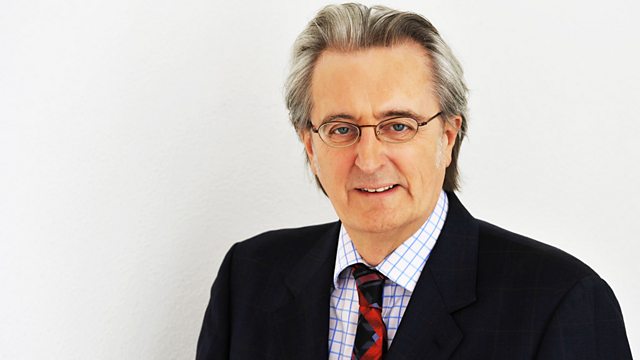 03/12/2011
Listen in pop-out player
On Money Box with Paul Lewis.
How some banks are charging the equivalent of thousands of per cent APR for lending us small sums over a short period. The British Banking Association says that there are better ways of covering short term credit for small amounts. And that it may be more cost effective to arrange an overdraft. Ben Carter reports. The show also hears from Eric Leenders from the BBA and from consumer campaigner Mike Dailly from the Govan Law Centre.
In his Autumn Statement this week the Chancellor George Osborne announced what the level of most state benefits will be from spring 2012. Against a background of record borrowing, it's a pretty mixed picture for people who receive state benefits. The basic state pension will rise next April by £5.30 to £107.45 - the largest ever cash hike in the basic state pension. However research has shown that some pensioners who receive pension credit will get rather less than the £5.30 announced. Mr Osborne also announced reductions to child tax credits and froze another part of the working tax credit system. Phil Agulnik from the benefits organisation Entitled To joins the programme.
Millions of people will have an extra year before they are automatically enrolled into a pension scheme at work. The new auto-enrolment scheme will start as planned in October 2012 for people working for large employers. But those with fewer than 50 employees will have at least a year longer to prepare and all employers will have another year before contributions rise to their final level. Pensions expert Malcolm McLean, from Barnett Waddingham looks at the implications of the Government announcement.
Money Box listeners have been in touch this week about a price hike by Orange, the mobile phone company. The majority of its contract customers have been sent a text saying that due to an increase in inflation, tariffs will increase by 4.34% from January 2012. Orange points to a clause in its contracts that states as long as the company doesn't increase the tariff by more than the rate of inflation, which this doesn't, customers can't exit their contracts without paying a penalty. Consumer lawyer Ingrid Gubbay from Hausfeld and Co speaks to the show.
How clearly are pension trustees explaining the complex working of occupational schemes to their members? Money Box has been contacted by a retired member of the BT final salary scheme worried figures in her annual statement seemed to show that the cost managing and administering the scheme each year was costing almost a quarter of a billion pounds. Paul Lewis speaks to Roger Turner, General Secretary of the National Federation of Occupational Pensioners.
Last on
Mortgages: Your Questions