Add music you love and enjoy it with
Pause for Thought

With Canon Ann Easter, Chief Executive of a Charity and Chaplain to the Queen.

I have to preach at a royal residence once a year. So far, I've preached at Marlborough House Chapel and the chapel at St James's Palace. It's so different from my normal Sunday thing which, as you might imagine in Newham, is fairly informal and, when I preach there, I have to be ready for a bit of interaction or a toddler coming up to be held. But when I'm in a royal chapel I don't move from one place to another without a person with a stick – it's called a wand, really, but not magic – coming over and conducting me to where I need to be.
I was terrified the first time I did it and was up all night, re-working my sermon but of course I needn't have worried too much as people are people wherever they are and they all enjoy a story , especially if it's amusing. I really look forward to doing it now.
And my treat for preaching is that Christopher and I get invited to a Royal Garden Party; they're such beautiful occasions with everyone dressed up in their finest, lovely hats and colourful uniforms, and everybody's so nice, chatting away, and, if you need any help or advice, there are gentlemen ushers, all smart in their morning dress who are on hand to guide you.
Christopher had been talking to one of these gentleman about Portsmouth, where they'd both worked, when we were invited to the Royal Tea Tent, where Her Majesty has her cuppa and a smartly dressed gentleman came over and shook hands with Christopher who said to him 'How do you do.And what did you do before you became a gentleman usher?'
Except, of course, that it was the Duke of Gloucester ……..! I was having apoplexy beside him – 'he's royal, he's royal!!' but it all passed in the flurry of the moment and Christopher was not bundled off to the Tower!
We Christians are getting ready for Jesus's coming at Christmas and we're told that we have to be on the look-out because we don't know how or when he'll come.
I guess the best bet is to treat everyone like royalty – and wouldn't the world be a better place if we did?
BBC Playlister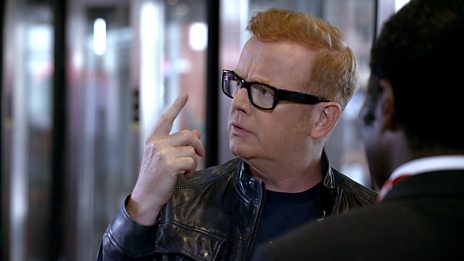 Chris has a song stuck in his head - but what is it? That's why he needs BBC Playlister!
500 WORDS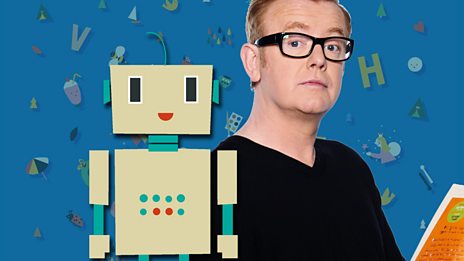 Featuring celebrity videos and top writing tips!
Podcast
Catch up with the latest Breakfast fun with Chris Evans. Hear the best stories and the biggest…