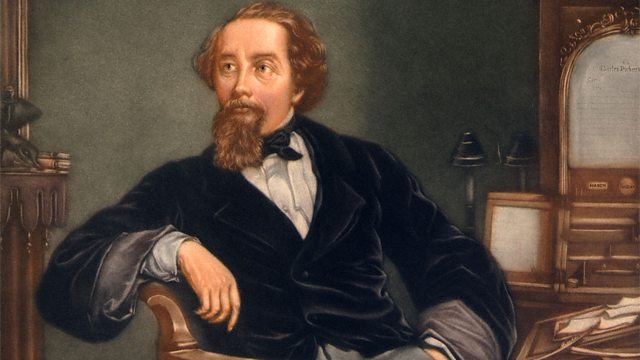 Dickens Special - with Charles Dance, Rachel Rose Reid and Malcolm Andrews
Ian McMillan returns to the Radio Theatre with Radio 3's Cabaret of the Word. To mark the bicentenary of the birth of Charles Dickens in 2012, Ian celebrates the art of reading Dickens aloud.
Charles Dance reads extracts including the trial scene from The Pickwick Papers. Malcolm Andrews, editor of The Dickensian magazine analyses why Dickens' language works so well in performance. Dickens gave professional public readings in Britain and the United States over the last twelve years of his life. Audiences of 2000 or so flocked to hear him reading favourite episodes from his novels and giving virtuoso impersonations of each of the characters. The vigour of his performances physically exhausted him afterwards.
Verb regular Kevin Jackson gives a guide to the sounds of the names of Dickens' characters. These are names you won't find in a phone book, and are some of the most unique in fiction. Characters such as Sweedlepipe, Honeythunder, Bumble, Pumblechook, and M'Choakumchild are recognizable as Dickensian even by those unfamiliar with the stories.
Christine Collister performs Dickens in song; and queen of the new wave of storytellers, Rachel Rose Reid gives a contemporary twist to the idea of Dickens' night walks - when he walked the streets of London for inspiration.
Producer : Dymphna Flynn.
Last on