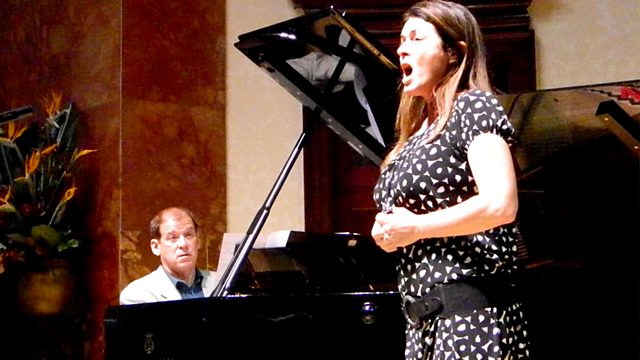 Anna Caterina Antonacci, Donald Sulzen
Live from London's Wigmore Hall.
The Italian soprano Anna Caterina Antonacci and pianist Donald Sulzen perform a range of Italian vocal music from the baroque composer Cesti to the lush romantic settings of Respighi and Cilea
Presented by Sean Rafferty.
Cesti: Intorno all'idol mio
Respighi: Sopra un'aria antica
Tosti: Quattro canzoni d'Amaranta
Cilea: Serenata; Nel ridestarmi; Non ti voglio amar
Hahn: Venezia - Chansons en dialecte venetien
Licinio Refice: Ombra di nube
Anna Caterina Antonacci (soprano)
Donald Sulzen (piano).
Last on