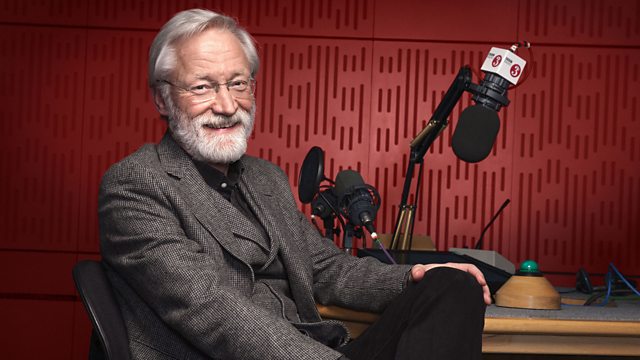 The Birth of the Concert Spirituel
This week Donald Macleod presents the work of not one composer but 27, from familiar names like Haydn, Mozart and Vivaldi to largely forgotten ones like Rigel, Dauvergne and Montéclair. All of them rubbed shoulders in the 18th century's longest-running concert series, the Concert Spirituel, which started in Paris in the reign of Louis XV and continued uninterrupted until just after the French Revolution. During this astonishingly rich 65-year period, music was undergoing a gradual transformation, from the end of the Baroque era to the beginning of the Classical - a process that's fully reflected in the programmes of the Concert Spirituel, all of which have been preserved in contemporary journals. All week, Donald is joined in the studio by two leading authorities on the Concert Spirituel: conductor, scholar and editor Dr Lionel Sawkins; and Beverly Wilcox, an American Musicological Society fellow currently doing dissertation research in Paris.
Today's programme charts the early years of the Concert Spirituel, whose 'spiritual' aspect derives from the fact that the concerts took place on religious feast days. These were days when the opera house was prohibited by law from opening its doors - a commercial opportunity eagerly grasped by the Concert Spirituel's first director, Anne Danican Philidor. As it turned out, the early years of the series were a total financial disaster. Philidor died in debt, and his successor, Jean-Joseph Mouret, was driven to bankruptcy and madness; but out of this difficult labour came the birth of an institution we now take for granted: the public concert. For the first two decades or more, the musical backbone of the series was the grand motet, an appropriately lavish genre first cultivated at the court of the Louis XIV, the Sun King. The pre-eminent composer of grand motets was Michel-Richard de Lalande, whose work stayed in the repertoire of the Concert Spirituel from its opening concert on 18 March 1725 right through to 14 June 1770; with more than 600 performances, Lalande's music was heard more often than that of any other composer in the entire series. But an unadulterated diet of motets, however dazzling, would hardly have kept the punters coming, so to create a more varied menu there was instrumental music too - much of it Italian. Vivaldi's Four Seasons turned up for its Parisian début on 7 February 1728; written only five years earlier, it was then something it now hasn't been for a very long time - contemporary music!
Last on
More episodes
Previous
You are at the first episode