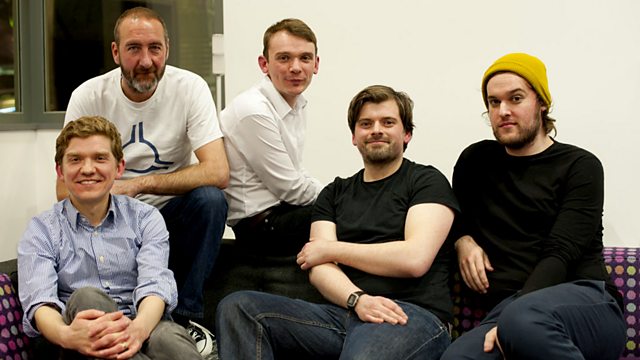 Field Music
There's deep joy for the start of Advent .. it's Field Music not Santa we're happy about. Another live session for the Brewis Boys.
Field Music release their fourth album, Plumb, in February 2012. It is the first album to come from the new studio the band have built, after the community building they'd occupied for 10 years closed it's doors at the end of 2010.
The band's third album, Field Music (Measure) followed a three year break during which founder members Peter and David Brewis both recorded separate albums: Peter's The Week That Was and David's Sea From Shore, released under the name School of Language.
Across 2010 Peter and David toured extensively in the UK, US and in Europe with north-east friends Kevin Dosdale on guitar and synth and Ian Black on bass. With Ian Black unable to tour in 2012, the band have recruited another North-Easterner, Andrew Lowther, to take on bass duties.
Last on
Today's Most Popular Tracks
Most added tracks from this show