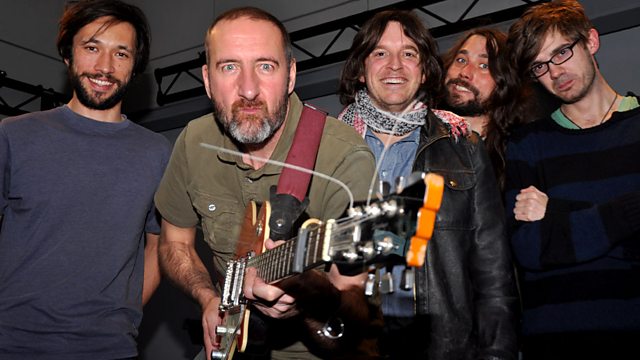 Driver Drive Faster
Driver Drive Faster in for another session with us tonight .. we love em. The current album is out now and is called Open House.
Driver Drive Faster are a band from Manchester born from the fragments of another Riley favourite Polytechnic.
They've taken their name from the first line of WH Auden's poem Calypso, in which he's running late to meet his lover. In their short career they have supported The Aliens, The Phantom Band, Darwin Deez, Japandroids and more.
Dylan and Japan-born bassist Yuri Caul met at school in Torquay, Devon. Durham-born Peet Earnshaw joined the fold after meeting them at an open mic night in Withington, South Manchester. Completing the line-up, drummer David Schlechtriemen was recruited via a friend, who described him as 'excellent' but 'very German'.
Bring it on ... Marc's been loving the last single It's All Over It's Everywhere.
Last on