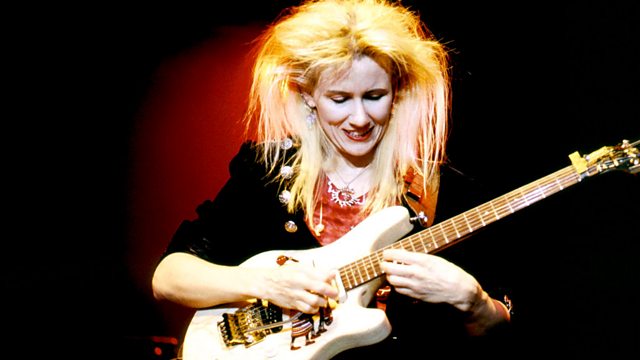 Following on from the success of her first series, legendary guitarist, singer and songwriter, Joan Armatrading, brings together a collection of great guitarists from around the world, in this five part series. In today's programme she talks to the American rock chick, effects supremo, shredder and tapper Jennifer Batten, who rose to fame with Michael Jackson and then Jeff Beck. Jennifer is the one of the world's great session guitarists with an added ability to perform. She was Jackson's 'blonde twin' who he dressed in camp outfits and choreographed her to fly to stage alongside him. She never tires of pushing her guitar to the limits, finding the latest technology and effects to dazzle her listeners.
Producer: Kate Bland
A Just Radio production for BBC Radio 4.
Last on