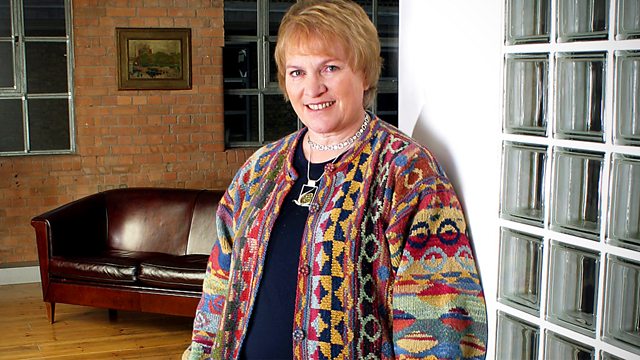 30/11/2011
Listen in pop-out player
This week Libby Purves is joined by Jeremy Wade, Jacqui Thompson, Chris Mullin and Professor Roger Kneebone.
Jeremy Wade is a former science teacher turned extreme fisherman. He presents the award-winning TV series 'River Monsters' in which he travels to remote rivers in the Congo, Amazon rainforest and the mountains of India tracking down large, weird and little-known fish. His book 'River Monsters' is published by Swordfish.
Jacqui Thompson's husband Gary, a reservist with the RAF Regiment, was killed in Afghanistan on 2008. Since his death, Jacqui and her five daughters have been helped by the RAF Benevolent Fund. Money raised at this years British Military Tournament will go to the three armed forces charities; ABF The Soldier's Charity in association with The Royal Navy & Royal Marines Charity and The Royal Air Force Benevolent Fund.
Chris Mullin was Labour MP for Sunderland South from 1987 to 2010, serving as chairman of the influential Home Affairs Select Committee and as Minister in three departments. For sixteen years he kept a witty and irreverent diary of the daily life of an MP and it is now a play A Walk On Part at the Soho Theatre. His diaries have appeared as three books, A View from the Foothills, Decline and Fall, and A Walk on Part - all published by Profile Books.
Roger Kneebone is Professor of Surgical Education at Imperial College London. He's presenting his first 'Professor Kneebone's Incredible Inflatable, Pop-Up Anatomy Lesson' at the Wellcome Collection as part of the Performing Medicine season, a series of performances, conversations and workshops exploring the fertile relationship between performance and anatomy.
Producer: Lucinda Montefiore.
Last on