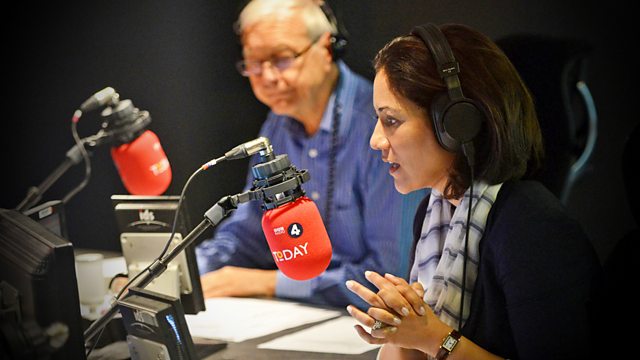 28/11/2011
Morning news and current affairs, with John Humphrys in London and Evan Davis in Leeds. Including:
07:42 Art Garfunkel on his relationship with Paul Simon, the secret of their success, and his own singing voice.
08:10 Why are patients in English hospitals more likely to die at weekends?
08:20 Chief Secretary to the Treasury Danny Alexander on a £30bn boost to infrastructure spending.
Last on