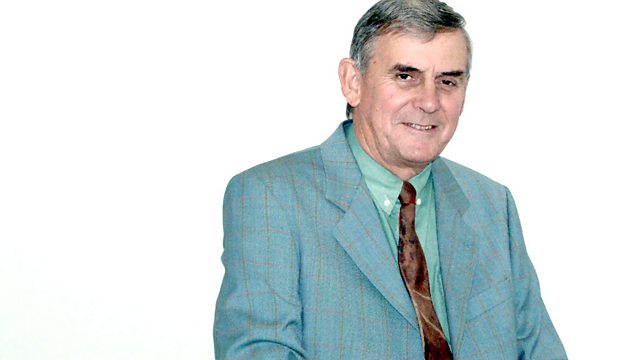 27/11/2011
Ernie Rea makes his selection from the past seven days of BBC Radio.
This week's Pick of the Week features people struggling with dilemmas. The young man who finds himself being seduced by Marilyn Monroe. The advertising executive who decides that the best way to sell his product is to declare that it has no redeeming qualities - in fact it's rubbish. Then there's the tragic story of the British airman captured by the Nazis who betrays his friends under torture. And the extraordinary moment when Sting decided to accept the invitation to share a drug induced experience with Amazonian Indians just days before he played to an audience of thousands in Brazil.
My Week With Marilyn - Radio 4
I've Never Seen Star Wars - Radio 4
One To One - Radio 4
The Strand - World Service
The Infinite Monkey Cage - Radio 4
The Counter Tenor - Radio 4
Drama on 3: Cock - Radio 3
I'm Sorry I Haven't A Clue - Radio 4
From Frestonia to Belgravia - Radio 4
Food and Farming Awards - Radio 4
BBC Radio Cornwall - Wednesday 23rd
The Freedom Trail - Radio 4
Johnny Walker Meets Sting - Radio 2
Something Understood - Radio 4
Email: potw@bbc.co.uk or www.bbc.co.uk/radio4/potw
Producer: Helen Lee.
Last on