Add music you love and enjoy it with
Pause For Thought

(CD Single), RCA, 1

George Thorogood

and

The Destroyers

Bad To The Bone

100% Blues & Soul (Various Artists), Telstar, 4

Yazz

The Only Way Is Up

This week's listener choice for 'Sounds of the Maties'

Fantastic 80's - 3 (Various Artists), Sony Tv/Columbia

Love - 38 All Time Love Classics, Polygram Tv

The Beatles

Got To Get You Into My Life

The Beatles - Revolver, Parlophone, 13

The Beatles - 1, Apple, 9

Singles A's & B's, EMI, 2

Songs In The Key Of Life Vol.2, Hitsville

Rediscover The 50's-Rock With The Cav, Old Gold

25 Years Of No.1 Hits (Various), Connoisseur

Atlantic Rhythm & Blues - Vol 6: 1966, Atlantic

Edison Lighthouse

Love Grows (Where My Rosemary Goes)

70's Number Ones Vol 3, Old Gold

The Kinks

Dedicated Follower Of Fashion

The Kinks - The Definitive Collection, Polygram Tv, 1

The Who - Who's Better, Who's Best, Polydor

Tom Petty

Free Fallin'

Tom Petty - Full Moon Fever, MCA

Manilow Greatest Hits - Platinum Coll, Arista

Time For Love (Various Artists), Truetrax

Paul Simon

Me & Julio Down By The Schoolyard

The Paul Simon Anthology (Disc 1), Warner Bros, 3

Quid Pro Quo, Fourth Chord Records, 1

Drivetime 3 (Various Artists), Dino
Pause For Thought

From Rev Rob Gillion, Rector of Holy Trinity Church.

Everyday we wake up ought to be regarded as a new beginning. Each day will have some flash of light even in a dark place - but you need to look for it and expect it.

In our church calendar we really have begun a new year - yesterday was advent Sunday the beginning of the church's year and the beginning of the Christmas season. The theme is darkness to light which is counter to the reality as the days get shorter and the nights longer. But always there is something to brighten our day.

Last week I visited a dear friend Christine who is in a hospice and struggling. However her spirit lights up her room.

As we talked and prayed together and she affirmed her faith in Christ she said that her present experience has been an enriching one. She has received e mails and cards, sharing such love for her -her family has rallied around her. Then she said something that will stay with me for a long time.

She said 'they are loving me into life'

In the darkness of her situation she recognises and glimpses the light of love. That for me is my advent message. As I light each advent candle as I open the first doors of my advent calendar I will endeavour to let in the light of God's love.
BBC Playlister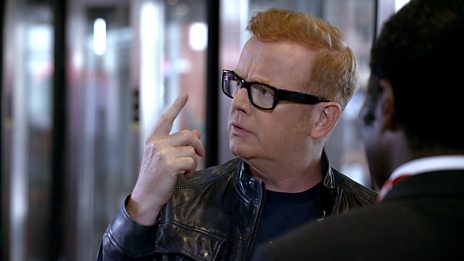 Chris has a song stuck in his head - but what is it? That's why he needs BBC Playlister!
500 WORDS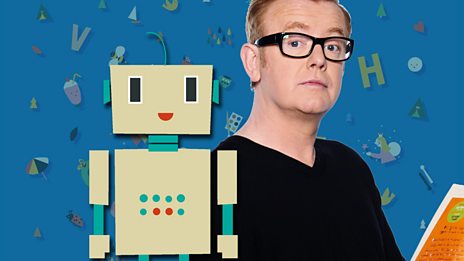 Featuring celebrity videos and top writing tips!
Free download
Catch up with the latest Breakfast fun with Chris Evans. Hear the best stories and the biggest…