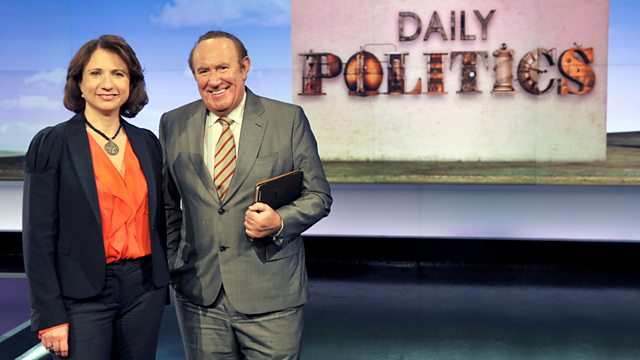 14/11/2011
Unemployment is set to rise over the coming months we're told today - but is a good workout what the long term jobless need to help them get back to work?
Students were back on the streets again last week protesting about higher tuition fees - the internet's money saving expert Martin Lewis will join us to say they shouldn't panic.
If you have any questions about what the system means for students, email us at daily.politics@bbc.co.uk and we'll try to put them to Martin.
And with Jo for the whole programme today is Nikki King, managing director of Isuzu Trucks UK.
We are back tomorrow at noon, but it's a short week as Parliament then goes into recess, and we will be back on air next Monday.
Last on