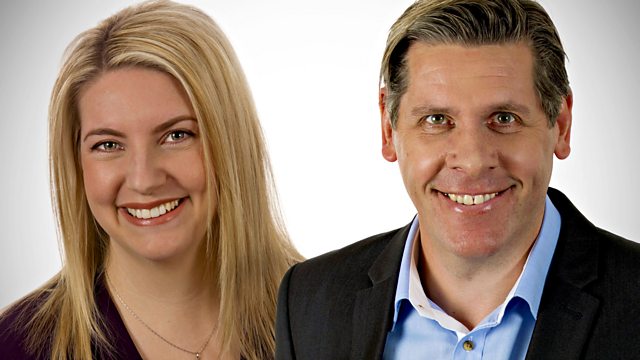 25/11/2011
The latest news and sport with Peter Allen and Aasmah Mir.
Business leaders say disruption at airports caused by next week's public sector strikes will turn the UK into a 'laughing stock'. Peter speaks to the chief executive of the London chamber of commerce, PCS union officer and a man who has a flight booked for Wednesday.
Graeme Swann and Jimmy Anderson join Peter and Aasmah in the studio to talk about their new 5 live Christmas special.
And Peter talks to a man who took a piano up a mountain in Thailand, so he could play Beethoven for a blind elephant.
Last on