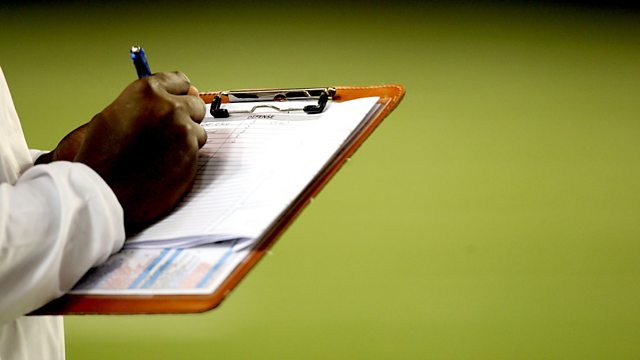 Moneyball
On the eve of the UK release of the film Moneyball, based on the influential book, 5 live Sport takes a special look at the growing influence of statistics in sport.
In the United States, The Oakland As' general manager Billy Beane, through the unsentimental use of statistics, exploited inefficiencies in the market for baseball talent and built a low-budget team that triumphed over lavishly-funded oppostion. His actions challenged conventional wisdom with data. Can the methods of Beane and other statisticians be as effective within UK sport? Where has there been success in UK sport already? Do knowledge inefficiencies really persist? Or as Beane and his advocates would argue, do emotion and short-sightedness often prevail in sport?
Hear Beane's thoughts on stats in sports, European football and what it's like to have his life acted out by Brad Pitt. We also hear the views of those involved in the elite level of UK sport on the use of statistics, as we try to discover to what extent they matter at all.
Last on