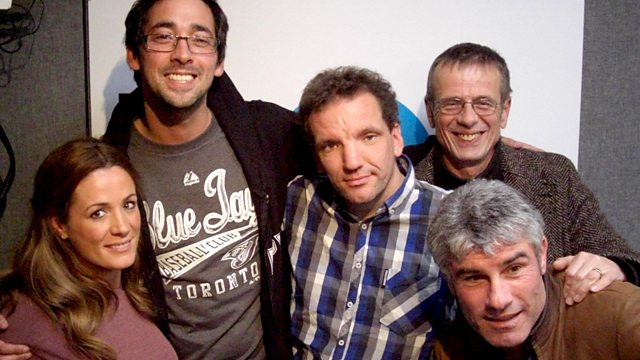 19/11/2011
Colin Murray acts as judge and jury as his guests compete for points with their sporting punditry, being rewarded for wit and informed comment but penalised for foolish outbursts.
On this weeks panel- German comedian Henning Wehn, journalist and actor Tom Watt, TV and radio presenter Natalie Pinkham and journalist and FT regular Will Buckley. Tune in to hear who will walk away with the FT crown.
Download the podcast- bbc.co.uk/5live.
Last on