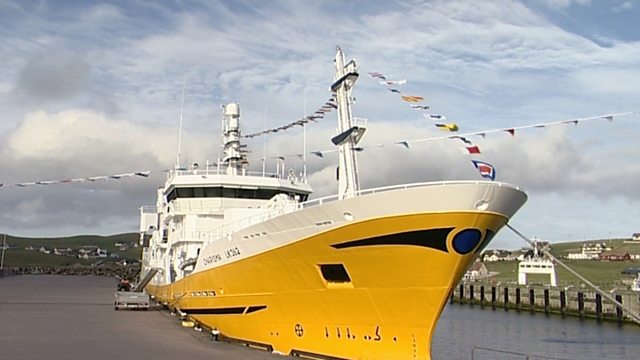 Herring has been fished around Scotland for hundreds of years. Where once there was heavy work there is now automation. Hundreds of boats are reduced to only 28 in the Scottish pelagic fleet - fishing for mackerel and herring - but each of these modern supersize vessels is capable of catching as much fish in three days as the boats of previous decades could catch in a year.
The Isle of Scalpay was sustained on the wealth gleamed from fishing. It was so wealthy that it gained the epithet 'Treasure Island', but those days are long gone and the island has slipped into a steady decline. Through sustained overfishing the North sea and west of Scotland fishing grounds were closed between 1977 and 1983 to protect dangerously low stocks.
When they re-opened it was a very different industry. Fraserburgh, Peterhead and Shetland and particularly the island of Whalsey were ready for this change though. Today the majority of the pelagic fleet is based in these three ports. In 2011 perhaps Whalsay has inherited the moniker once bestowed on Scalpay.
Last on