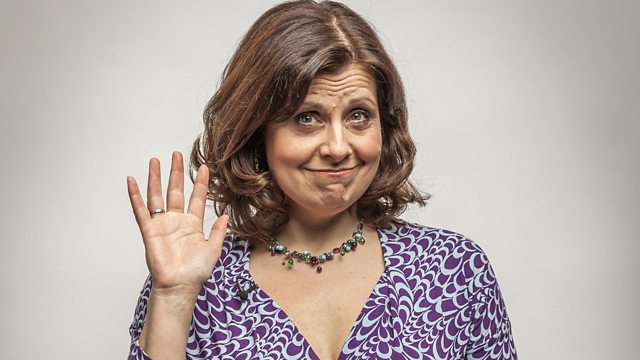 Rebecca Front
The star of The Thick of It and the Day Today chooses her favourites - including Radio Active (July 1984), Fist of Fun (November 1993), Ed Reardon (February 2010) and Down the Line (January 2007).
Rebecca Front is known to comedy fans in a number of guises - Barbara Wintergreen in The Day Today, numerous and sundry guests of Alan Partridge in Knowing Me Knowing You, Nicola Murray MP in The Thick of It, Mrs. Bennett in Death Comes to Pemberly, and co-writer of Radio 4's Incredible Women. She's also read her book Curious on BBC Radio 4.
Rebecca has also graced the world of drama, appearing in Poirot, Jonathan Creek and Lewis amongst others.
With brother Jeremy she has also co-written Incredible Women for BBC Radio and appeared alongside Julia Davis, Sharon Horgan and a host of others in Psychobitches on Sky.
Produced by Martin Dempsey.
Last on