Food and Farming Awards 2011 - Shortlist and Winners

BEST FOOD MARKET

Winner: 
Bolton Market, Ashburner Street, Bolton 

On the Shortlist: 
East Oxford Farmers' and Community Market, off Cowley Road, Oxford
Maltby Street, near Tower Bridge, London

BEST TAKEAWAY

Winner:
Jack and Linda Mills, The Brighton Smokehouse, under-the-arches, Brighton

On the Shortlist:
The Sea Tree, "alternative fish bar", Cambridge
Rico's Pizza Shack, mobile wood burning oven, Oxfordshire

BEST FOOD PRODUCER

Winner:
Loch Arthur Creamery, Camphill Community, Dumfries, Scotland

On the Shortlist:
Golspie Mill, Sutherland, Scotland.
Alder Tree Fruit Ices, Alder Carr farm, Needham, Suffolk.

BEST DRINKS PRODUCER

Winner:
The Bristol Beer Factory, Bristol

On the Shortlist:
Bruichladdich Distillery, Isle of Islay, Scotland
The Chapel Down Winery, Tenterden, Kent

BEST LOCAL FOOD RETAILER

Winner:
The Brockweir and Hewelsfield Village Shop, Chepstow

On the Shortlist:
Hawkshead Relish Company, Hawkshead, Cumbria
Pink Pig Farmshop, Holme, Scunthorpe, Lincolnshire

BBC FARMING TODAY, FARMER OF THE YEAR 

Winner: 
Andrew Hughes -Trinley Estate, Andover, Hampshire

On the Shortlist:
Paul Sousek -Cottage Farm, Jacobstow, Cornwall
Adrian Dolby - Barrington Park Estate, Burford, Oxfordshire

BEST DINNER LADY or MAN/PUBLIC CATERER

Winner: 
Wayne Wright, Harper Adams University College, Shropshire

On the Shortlist:
Carol McMath, Kibble Education Centre, Paisley
Libby Lewis, Farley Hill School, Eat Smart Café, Berkshire

BEST RETAIL INITIATIVE

Winner:
The True Food Community Co-operative Limited, Berkshire

On the Shortlist:
The Ice Organisation, Tunbridge Wells, Kent
Thorntons Budgens Stores, Crouch End, North London

DEREK COOPER AWARD

Winner:
The Food for Life Partnership, Bristol

On the Shortlist:
Andrew Whitley, baker and "real bread" campaigner
FareShare, food charity, fighting hunger & tackling food waste

BBC FOOD CHAMPION OF THE YEAR

Hugh Fearnley-Whittingstall for work on the Fish Fight campaign.

Bristol Food Connections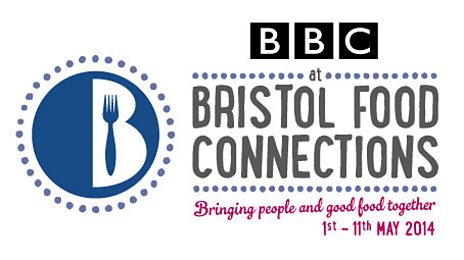 The Food & Farming Awards kicks off an 11 day Food Festival in Bristol. Find out more.