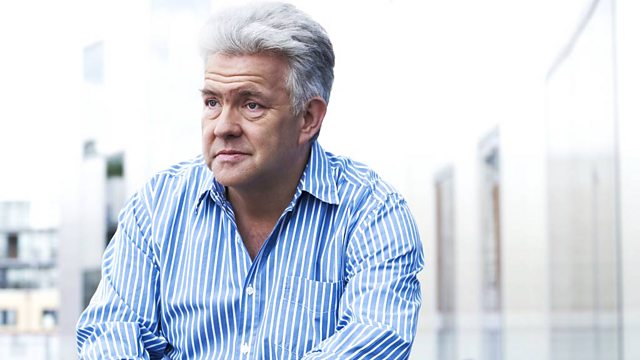 Darkling Special - Toby Litt, Jo Shapcott, Val McDermid
"So, out went the candle, and we were left darkling."
As the days darken Ian McMillan is joined by Toby Litt to present a Verb special dedicated to the word 'darkling'. With incarnations from its first recorded use in Shakespeare's King Lear to Milton, Keats and Hardy, the word 'darkling' has even appeared in HG Wells and an edition of Star Trek.
Poet Jo Shapcott has won The Forward Prize, The Commonwealth Writers Prize and the National Poetry Competition (twice). The author of 'On Mutability' unveils a brand new darkling poem written specially for The Verb.
Val McDermid, bestselling Scottish crime writer and author of the Tony Hill series has written a specially commissioned darkling story for The Verb.
The actor Ralf Little is in studio to bring to life Val McDermid's story and Thomas Hardy's poem The Darkling Thrush.
Language historian and Oxford professor of English Lynda Mugglestone joins Ian to explain the changing meaning and history of the word, from its earliest recorded appearance to its current use amongst the 'Twilight' generation.
Singer and sound artist You Are Wolf performs a song written for the Verb in response to the famous literary incarnations of the word 'darkling'.
Last on