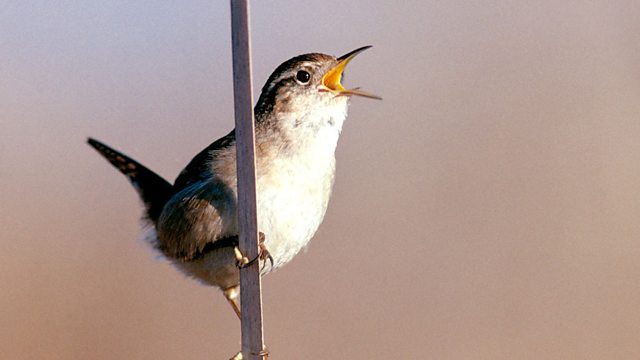 Listen in pop-out player
Geoff Sample
Symphonic Impressions
The fourth of five essays inspired by the musical content of the first Earth Music Bristol festival.
Our understanding of bird song hinges on the idea that males sing to declare their territory and attract a mate. They are effectively in competition with each other and each is a soloist. So how come the sum of the parts so often sounds like a chorus? How can random self interest produce order? This essay explores how evolutionary influences, shaping the structure of birds' songs and singing behaviour, may have resulted in this impression of symphony in our minds.
Geoff Sample is the foremost bird song sound recordist in Britain.
Producer: Tim Dee.
Last on