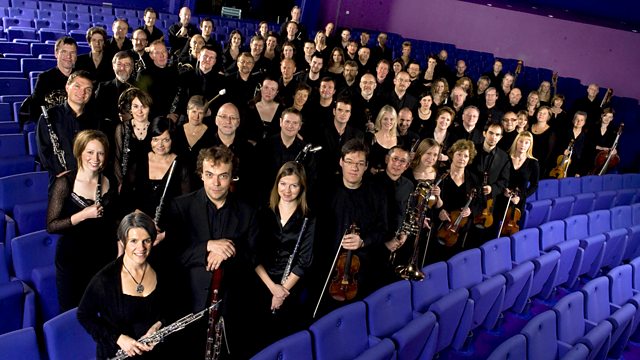 Episode 12
Louise Fryer continues Radio 3's month of programmes complementing the BBC4 series "Symphony" - including every note of every Symphony featured in the television series. This week the Afternoon on 3 series reaches the late 1800s and discovers the Symphony spreading beyond its Austro-German heartland - today, to Finland, with Sibelius - and its techniques transplanted into the opera house by a controversial genius, Richard Wagner - whose music dramas in turn inspired Bruckner in his Third Symphony.
Wagner: Prelude to Tristan and Isolde
BBC Philharmonic
Paul Daniel (conductor)
c. 2.10pm
Bruckner: Symphony no. 3 in D minor
BBC Scottish Symphony Orchestra
Christoph Konig (conductor)
c. 3.05pm
Sibelius: Kullervo Symphony
Paivi Nisula (soprano)
Raimo Laukka (baritone)
Helsinki University Male Voice Choir
BBC Scottish Symphony Orchestra
Osmo Vanska (conductor).
Last on